E-Bikes San Diego: Where Can I Ride?
Catch beautiful views of the Otay River (and many other waterways, bays, and ocean vistas) along the Bayshore Bikeway. Image Source: Wikimedia Commons
Why We Love It
Many waterfront paths are restricted for e-bikes, but the Bayshore Bikeway is an incredible 24-mile circuit where e-bikes are allowed.
Explore Coronado, Imperial Beach, Chula Vista, and Downtown San Diego on this San Diego Bay route, over half of which is car-free. The rest has designated bike lanes or approved bike routes.
Not only do you get bayfront views, but you also cross several channels and rivers, and nearly half the route (Coronado/Silver Strand) is oceanfront!
When To Visit
A mix of bike paths and street routes, the Bayshore Bikeway is technically open 24 hours a day all year long.
But to make the most of the incredible views, we recommend riding between sunrise and sunset.
Which E-Bike Classes Are Allowed?
Since the Bayshore Bikeway includes bike-only paths, only Class 1 and Class 2 e-bikes are permitted here.
Class 3 e-bikes have to stick to the road, so much of this route is off-limits to Class 3.
Balboa Park
Balboa Park has something for everyone, including beautiful landscaping and the iconic California Tower. Image Source: Unsplash
Why We Love It
Balboa Park is a sprawling urban park with many winding paths and trails to explore. E-bikes are allowed on many of the paved pathways throughout the park, making it an ideal spot for a leisurely ride.
With over 65 miles of trails, visitors can discover the park's 15 museums, numerous gardens, stunning architecture, and even a zoo!
Plus, the park's central location makes it easy to ride to other parts of the city.
When To Visit
Balboa Park is open daily from dawn until dusk.
We recommend visiting during the early morning or late afternoon to avoid the crowds and enjoy cooler temperatures.
Which E-Bike Classes Are Allowed?
Most of the paved paths in Balboa Park are shared with pedestrians, so only Class 1 e-bikes are permitted.
Class 2 riders should check with park staff before riding, or stick to pedal-assisted riding only (no throttle). Class 3 e-bikes are not allowed.
It's important to note that e-bikes are not allowed on any unpaved trails in the park to protect the natural environment and wildlife.
Tijuana River Valley Regional Park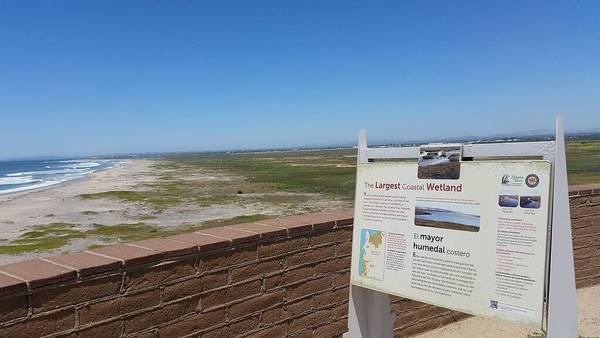 The Tijuana River Estuarine Research Reserve is located in Tijuana River Valley Regional Park. Image Source: Wikimedia Commons
Why We Love It
Tijuana Valley Regional Park is a hidden gem in the San Diego area. It's perfect for e-bike riders looking for a peaceful and scenic ride.
The park offers a variety of trails, ranging from easy to moderate difficulty, with breathtaking views of the surrounding hills, canyons, and meadows. Don't miss the Bird and Butterfly Garden.
All 22 miles of trails are listed as bike-friendly. In the past, there have even been hosted e-bike rides there!
When To Visit
Tijuana Valley Regional Park is open year-round from dawn to dusk.
However, we recommend visiting in the cooler months, between November and April, when the weather is milder and the park is less crowded.
Which E-Bike Classes Are Allowed?
Most of the trails in Tijuana Valley Regional Park are multi-use, allowing Class 1 and Class 2 e-bikes.
However, some trails may have specific or temporary restrictions, so be sure to check the park's website or inquire with park staff before riding.
As always, ride responsibly and be respectful of other park users. Stay on designated trails, yield to hikers and equestrians, and pack out all your trash to help keep this beautiful park pristine.
Are E-Bikes Legal In San Diego?
San Diego is an incredible city to explore by e-bike. Here are a few regulations to keep in mind:
The state of California recognizes several roadway classes — Class 3 e-bikes are typically prohibited from Class 1 roadways (see our E-Bikes California post for more)

Class 3 e-bikes may not be allowed in certain bike lanes

Class 3 e-bikes are restricted to riders age 16 and older (more on e-bike classes here)

Helmets are required for Class 3 riders

In state parks, Class 1 and Class 2 e-bikes are typically permitted where regular bicycles are allowed — but look out for posted signs that may restrict them on certain trails
Do I Need a Driver's License For E-Bikes In San Diego?
San Diego doesn't require a driver's license for e-bike riders. You also won't need registration or insurance.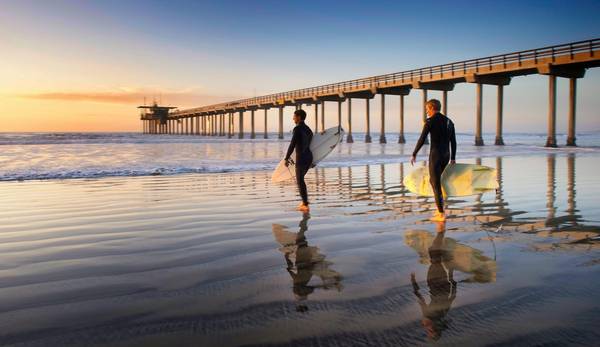 What do e-bikes and surfing have in common? Neither one requires a license in San Diego! Image Source: Unsplash
Are There E-Bike Incentive Programs In San Diego?
California has piloted and hosted many electric bike incentives in the past, including a local ride-to-own initiative in San Diego County starting in 2022.
These programs open, change, and close regularly, so it's helpful to check frequently for new programs near you.
We wrote an article on e-bike incentive programs to help you learn more and find up-to-date program lists.
Where Can I Find Magnum Bikes In San Diego?
Magnum Bikes are carried in over 250 authorized dealers and flagship stores all across the US.
We have over 2 dozen stores in California, including partners in Encinitas, Oceanside, San Diego, and Solana Beach.
We even have our very own Magnum Bikes store in Encinitas!
See our full list of Magnum Authorized Dealers in California.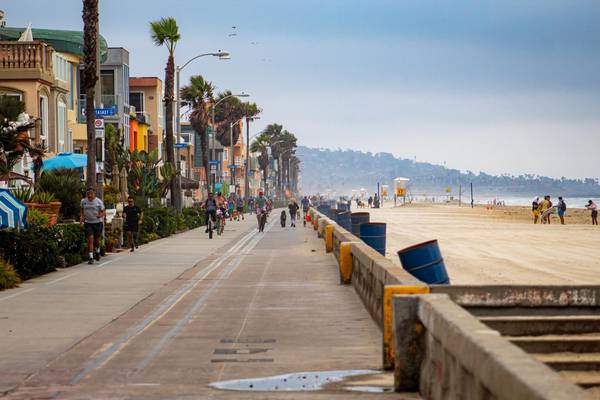 San Diego's Mission Beach Boardwalk offers options for pedestrians and bicyclists. Image Source: Unsplash
E-Bikes San Diego FAQs
Here are some common questions about electric bikes in San Diego.
Are 1000 Watt E-Bikes Legal In California?
According to California law, the motor output of e-bikes is limited to 750 watts maximum. Anything over 750W would be considered a moped or motorcycle and different laws apply.
Are E-Bikes Allowed On California Beaches?
While it depends on the specific beach and local regulations, e-bikes usually aren't allowed on California beaches.
Many beaches have designated bike paths or bike lanes, but riding e-bikes on the sand is typically prohibited.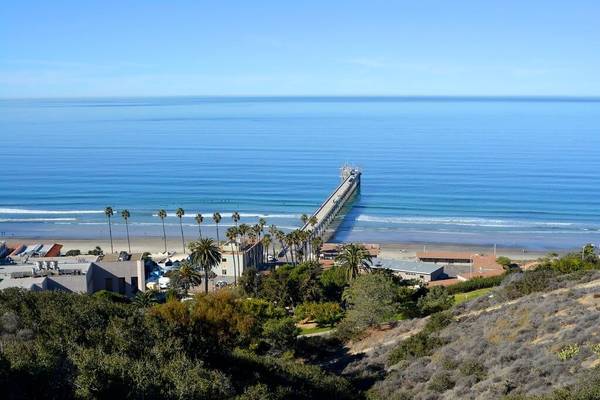 E-bikes are typically prohibited from riding directly on the beaches in San Diego, such as La Jolla Shores. Image Source: Flickr
Can You Ride An Electric Bike On The Sidewalk In California?
Most cities and towns follow California state law, which prohibits motorized bicycles from being ridden on sidewalks. Many prohibit regular bicycles from sidewalks as well.
However, some cities may have specific ordinances that allow e-bikes on sidewalks under certain conditions.
Where do you love to ride in San Diego?