E-Bikes Sarasota: Where Can I Ride?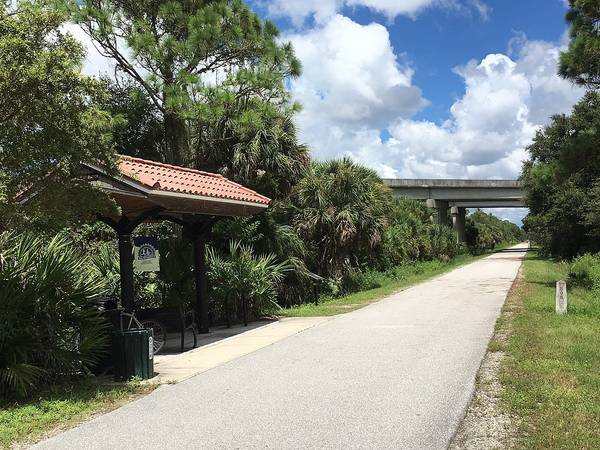 Why We Love It
Legacy Trail is a former railroad converted to a multi-use rail-trail in 2005, and expanded in 2022.
It now runs about 15 miles between Sarasota to the north and Caspersen Beach (or Shamrock Park, depending on your preferred trailhead) to the south.
The trail runs the gamut from urban environments to undeveloped wildlife areas, offering a variety of scenic views along the way.
When To Visit
The trail is open year-round!
Be aware that Florida weather can be hot, humid, or stormy. So with a trail that runs 15 miles (or 30 miles out and back), be sure to check the forecast before you head out!
Which E-Bike Classes Are Allowed?
There are no posted class restrictions for the Legacy Trail.
However, be mindful of the trail speed limit: 15 mph.
Siesta Key Village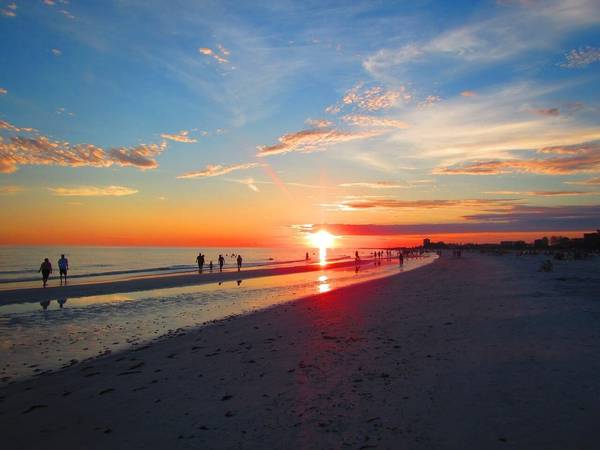 While e-bikes aren't allowed on Siesta Key Beach, you can ride your e-bike there from the nearby Siesta Key Village. Image Source: Pixabay
Why We Love It
Siesta Key is a can't-miss spot near South Sarasota!
A destination for dining or a night on the town, Siesta Key Village also has great boutiques for shopping.
Plus, it's just a short e-bike ride to Siesta Key Beach!
Take note: e-bikes are prohibited from the beach at Siesta Key. So just park and lock your e-bike while you explore the beach!
When To Visit
Siesta Key is home to beautiful Florida weather, so the village and beach are open all year!
If you're hoping to avoid the occasional rain, note that rainfall is highest in the summertime here.
Which E-Bike Classes Are Allowed?
You can ride any e-bike class on the streets in Siesta Key. Just obey posted speed limit signs and stick to bike lanes and bike paths when available!
Myakka River State Park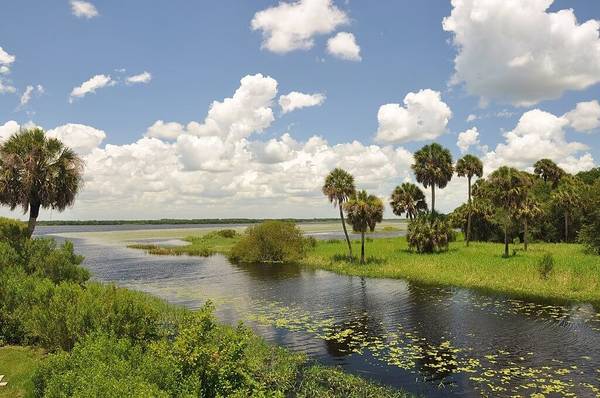 The Myakka River is a can't-miss destination in Sarasota. Image Source: Wikimedia Commons
Why We Love It
While there are designated hiking trails that don't allow bicycles or e-bikes, Myakka River State Park is home to 7 miles of paved roads for sightseeing on your e-bike.
You can head to the park bridge to look at wildlife or go fishing. Stop at the restaurant or park your e-bike to rent a canoe or kayak!
There's even a boardwalk with a viewpoint over the river. Catch glimpses of birds, turtles, otters, alligators, and more.
For a trip outside Sarasota, you can't beat this state park.
When To Visit
Myakka River State Park is open between 8:00 am and sunset all year long.
Which E-Bike Classes Are Allowed?
There are no noted class restrictions for Myakka River State Park. Just:
Stick to paved roads or any trails that note they allow e-bikes

Obey speed limits

Yield to pedestrians and equestrians
Are E-Bikes Legal In Sarasota?
Yes! In Sarasota, e-bikes with pedal assistance are covered under the same laws as bicycles. This means:
E-bikes with only a throttle — no pedal assistance — may be subject to unique restrictions

Riders under age 16 must wear a helmet

E-bike riders must obey all traffic laws

E-bike riders should only ride in the road when a suitable bike path isn't available on that route

Lights, brakes, and a bell or horn are required
Florida also recognizes the standard 3-class system of e-bikes. For more on state-by-state e-bike laws, check out our post on e-bike regulations.
Do I Need a Driver's License For E-Bikes In Sarasota?
No; neither Sarasota nor the state of Florida requires e-bike riders to have a license. You also don't need registration or insurance for your e-bike. Boaters in Sarasota must take a boat safety course, but there's no such requirement for e-bike riders! Image Source: Unsplash
Are There E-Bike Incentive Programs In Sarasota?
As of this article's publication, Florida has never offered incentive programs for e-bikes.
But over 20 other states have offered programs like these at some point in time, so we have high hopes that Florida will join in soon!
Each incentive program usually has a time limit or maximum amount of funding available, so the list of active incentive programs in each state changes all the time.
Read more about e-bike incentive programs across America.
Where Can I Find Magnum Bikes In Sarasota?
If you're in the market for an e-bike, Florida is a great place to be.
Magnum Bikes has partnerships with over 2 dozen e-bike dealers in the state of Florida, including two and counting within Sarasota city limits. You can also find us in nearby Venice, Tampa, and more.
It's all part of our network of more than 250 authorized dealers and flagship stores all across the country.
See our full list of Magnum Authorized Dealers in Florida.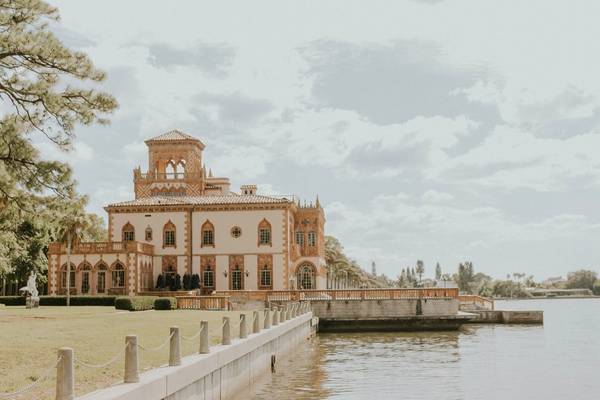 Have you visited Sarasota's historic Ringling Museum? Image Source: Unsplash
E-Bikes Sarasota FAQs
What else do you want to know about electric bikes in Sarasota? Here are a few common questions.
Can You Ride Electric Bikes On Siesta Key Beach?
Siesta Key Beach is a fantastic spot to visit in Sarasota. Image Source: Unsplash
No; e-bikes are prohibited from Siesta Key Beach.
However, e-bikes are allowed on the streets in Siesta Key Village!
Explore the shops and restaurants in between beach visits.
Just park and lock your e-bike before you hit the beach.
Are E-Bikes Allowed On Florida Bike Trails?
Unless a local trail or city specifically prohibits it, e-bikes are typically allowed on Florida bike trails.
However, we highly recommend researching the specific trail you plan to visit. This will let you confirm that e-bikes are allowed.
Be sure to obey all signs and speed limits.
Are E-Bikes Allowed On Legacy Trail Sarasota?
Legacy Trail is one of the great e-bike-friendly paths in Sarasota. E-bikes are welcome!
There is a 15 mph speed limit, so keep an eye on your speedometer.
What's your next Sarasota e-bike adventure?