E-Bikes Salt Lake City: Where Can I Ride?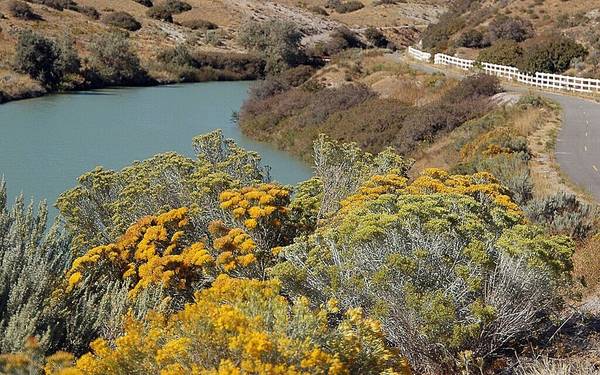 Take in the natural beauty of Utah from the Jordan River Parkway Trail. Image Source: Wikimedia Commons
Why We Love It
This 45-mile multi-use trail twists and turns alongside the Jordan River. You'll hit incredible sights including:
The Great Salt Lake

The Legacy Nature Preserve

The International Peace Gardens

Utah Lake
… and much more!
The trail is paved and mostly flat, so it's a great option for e-bike riders of all skill levels.
When to Visit
You can visit most sections of the Jordan River Trail between 5:00 am and 11:00 pm all year round.
Which E-Bike Classes Are Allowed?
There are no listed e-bike class restrictions for Jordan River Parkway Trail.
However, Class 2 and Class 3 e-bikes are typically prohibited from unpaved trails in wildlife management areas, which you may pass on the trail.
As always, obey all speed limits and other posted signs.
Parley's Trail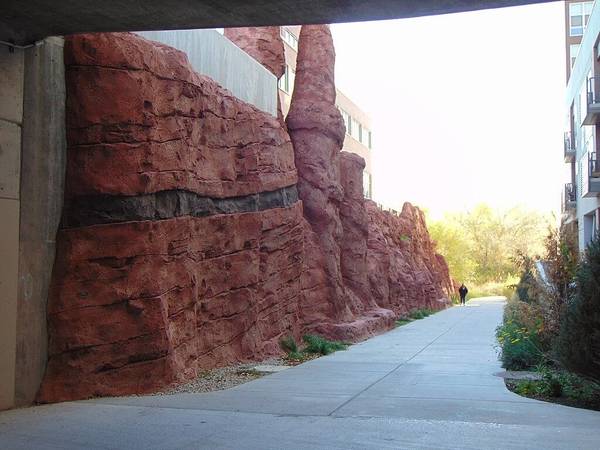 Parley's Trail is an excellent urban ride in Salt Lake City. Image Source: Wikimedia Commons
Why We Love It
This 8-mile trail connects the east and west sides of Salt Lake City, passing through some of the city's most popular neighborhoods and parks.
The trail is mostly paved and fairly flat, so it's a great leisurely e-bike ride.
Portions of the trail run along the S Line streetcar, so it's easy to make connections and hop on and off the trail.
It also connects with the Bonneville Shoreline Trail and Provo River Parkway Trail.
When To Visit
The trail is open all year round, from dawn to dusk.
Which E-Bike Classes Are Allowed?
We found no posted e-bike restrictions for Parley's Trail.
However, the trail does pass through Parley's Historic Nature Park, which contains a nature preserve. E-bikes aren't normally permitted in nature preserves in Utah, so ride with caution and stick to paved portions of the trail.
Emigration Canyon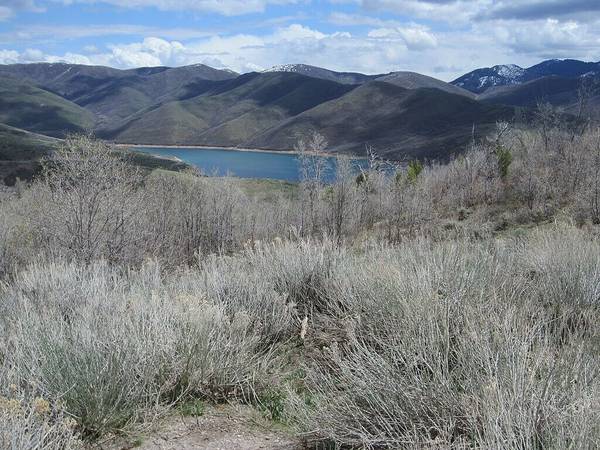 Little Mountain Summit off Emigration Canyon Road, about 10 miles outside of Salt Lake City by car or e-bike. Image Source: Wikimedia Commons
Why We Love It
This road-biking route is popular for a reason.
Starting in SLC, Sunnyside Avenue turns into Emigration Canyon Road. This leads to a steady 1400ft climb over about 10 miles through the canyon. It pays off with beautiful viewpoints at Little Mountain Summit.
As an out-and-back route, you'll travel 20 miles round-trip.
This route's popularity means that motorists typically keep an eye out for cyclists along the route, which is a nice bonus. But of course, stay alert and aware of your surroundings as you normally would!
When To Visit
As a road route, this is open year-round.
Check your lights and reflectors before you head out, especially if you plan to ride before sunrise or after sunset!
Which E-Bike Classes Are Allowed?
Since this route is a roadway, there are no e-bike restrictions!
Are E-Bikes Legal In SLC?
Yes! Salt Lake City follows most of the same e-bike regulations as the state of Utah, including the standard 3 e-bike classes.
There are a few local regulations in SLC, shared by regular bikes and e-bikes alike:
Bicyclists are permitted on the sidewalk in most of SLC (which is not the case in most of Utah) — however, you cannot ride your bike or e-bike on the sidewalk downtown

Whether on the sidewalk or in the street, ride in the same direction as traffic (on your right, not your left)

Yield to pedestrians

Slow down on sidewalks and in crosswalks

If helmets are required for bicyclists in your area, they're required for e-bike riders, too

E-bikes are typically allowed on roadways, bike lanes, and paved paths, but prohibited from most unpaved paths
Do I Need a Driver's License For E-Bikes In Salt Lake City?
Salt Lake City doesn't require e-bike riders to have a license, registration, or insurance. The same goes for the State of Utah.
An empty intersection at S 200 E in Salt Lake City — e-bikes welcome, no license required! Image Source Unsplash
Are There E-Bike Incentive Programs In Salt Lake City?
The state of Utah ran an e-bike incentive program in 2021, and we've been patiently waiting for a new one!
Programs like these come and go, so we're hopeful that SLC will launch its own incentive program in the future.
In the meantime, read our post all about electric bike incentives, which includes resources with the latest active incentive info.
Where Can I Find Magnum Bikes In SLC?
Salt Lake City is home to the original flagship Magnum Bikes store, located on South State Street. What better place to find your new e-bike?
We also have another Magnum store nearby, in Park City. But there's more!
We've partnered with over a dozen local e-bike retailers all across Utah, making them all Magnum Authorized Dealers. Five of those retailers are in SLC proper, and many others are close by.
Overall, we're featured in more than 250 authorized dealers and flagship stores across the US.
See our full list of Magnum Authorized Dealers in Utah.
E-Bikes Salt Lake City FAQs
What do you want to know about e-bikes in Salt Lake City? Here's what others are asking.
Are E-Bikes Allowed On Wasatch Crest Trail?
Wasatch Crest Trail is an intermediate to advanced mountain biking trail running through Wasatch National Forest.
Since the trail is on National Forest land and is mostly unpaved, e-bikes are not allowed.
Are E-Bikes Allowed In Corner Canyon?
Corner Canyon is a mountain biking destination including trails for all skill levels, including training trails for kids/beginners.
Since Corner Canyon trails are mostly unpaved, e-bikes are not allowed.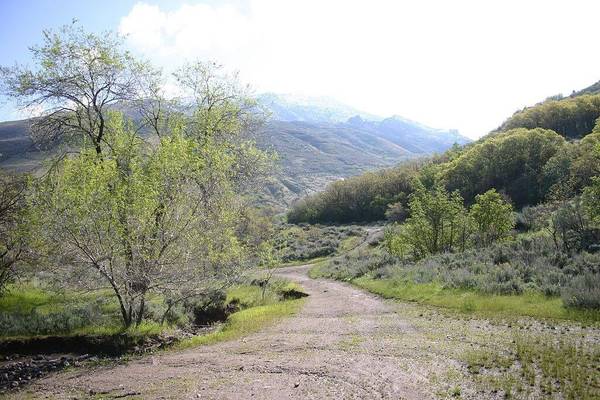 Corner Canyon offers beautiful vistas, but with a network of unpaved mountain biking trails, e-bikes are not allowed here. Image Source: Wikimedia Commons
Are E-Bikes Considered Motorized Vehicles In Utah?
This can be complicated!
On federal lands as well as nature preserves, e-bikes are treated as motorized vehicles. This typically means they are only allowed on paved roadways where cars, trucks, etc. are allowed.
Within city limits, e-bikes are typically allowed on roadways, bike lanes, and most paved bike paths or multi-use paths. But, they may be restricted from unpaved paths, including bike paths and multi-use paths like single-track trails.
Each city is allowed to determine its own e-bike regulations. So, we recommend researching the specific path you plan to ride!
Where will you ride in Salt Lake City?