Electrify Expo NYC Is Here
New York City! Are you ready for Electrify Expo?
We've already got Long Beach, CA and Seattle, WA under our belts this year, and we can't wait to show New York what Magnum Bikes can do.
From Saturday, August 27 through Sunday, August 28, 2022, join us at Long Island's Nassau Coliseum for over 1 million square feet of booths and demo rides on a diverse array of electric mobility brands.
The coliseum is easily accessible from all surrounding areas whether you're traveling by car, train, or bus.
Electrify Expo features entertainment and food, a Kids Zone, and exhibitor booths displaying e-mobility creations ranging from electric cars and motorcycles to e-bikes, e-scooters, surfboards, snowmobiles, and more.
But you can do more than just look: Electrify Expo attendees can test-drive and test-ride e-mobility devices from dozens of brands.
Plus, you can enter to win your very own, one-of-a-kind, custom-painted Magnum e-bike. Utah artist @tec_gnar worked his magic to create an intergalactic custom-painted Magnum Nomad.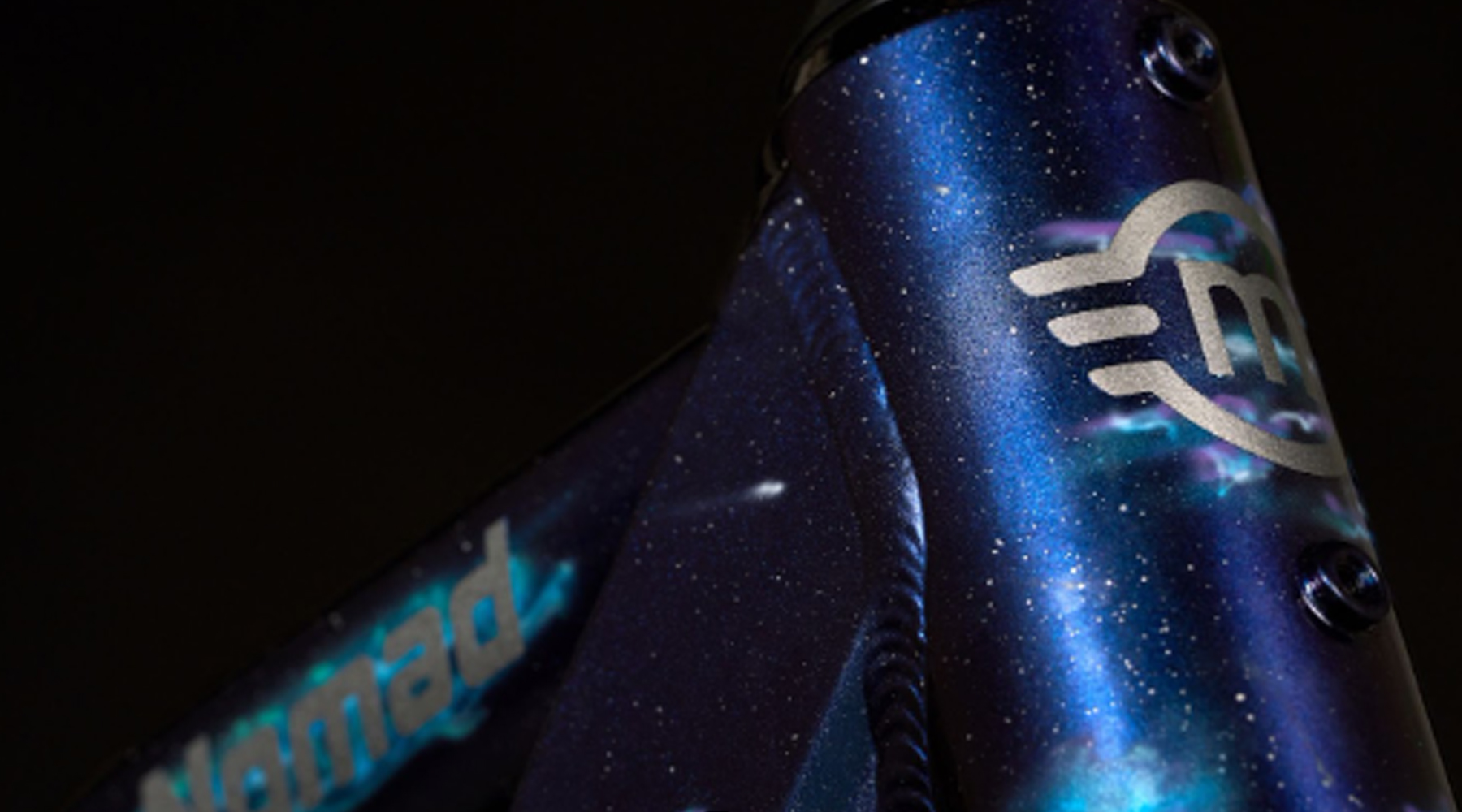 Enter to win this custom-painted Magnum Nomad e-bike!
Want to see the rest? The only way to enter is to join us at Electrify.
Entries from every Electrify Expo 2022 event are eligible to win the bike. We'll pick the winner after the final 2022 event in mid-November, 2022.
Won't Be in NYC?
Follow along on Instagram, where we'll be posting updates throughout the show!
There are still 2 more Electrify Expo locations in 2022:
October 8-9: Miami, FL

November 11-13: Austin, TX
See you there!