Putting E-Bikes to Work with Marlon Cabeza, @BikeUberDasher
Marlon Cabeza faces hills every day. As an urban delivery person for popular apps, that's not unusual. But as a delivery person in San Francisco — the hilliest city in the US — it's just par for the course.
Marlon has been making deliveries in San Francisco since October 2020. He loves his job, but getting around used to be a major challenge. He made the smart decision to use an e-bike from the very beginning, but the one he had was heavy and not particularly comfortable for his city's demanding rides.
San Francisco hills can reach up to 31.5% grade. (For our SLC readers, the steepest grade in Utah is less than half that steep, at just 13%!)
As a result, Marlon was not only exhausted going up and down immense hills every day, but he was also missing opportunities. He wasn't able to access entire sections of the city where the steepest hills reside. His old, heavy e-bike just wasn't up to the challenge.
Specifically, Russian Hill, Nob Hill, and Pacific Heights to the Northeast, as well as Dolores Heights and Buena Vista Heights near the geographical center of the city, are among San Francisco's hilliest neighborhoods.
These areas offer breathtaking views of Golden Gate Bridge, San Francisco Bay, Alcatraz, and more — at least, they do when the city's notorious fog lifts for the day!
But to Marlon, they also represented thousands of potential customers that just weren't accessible with the e-bike he had.
Looking for suggestions, he reached out to the local delivery community. A friend told Marlon about Magnum Bikes, and after taking a test ride, Marlon ended up purchasing his first Magnum — a Metro+ — through that same friend.
"Magnum seats are superior, lightweight, and way more efficient for delivery," Marlon found. The added comfort and ergonomic design are ideal for long days on the bike.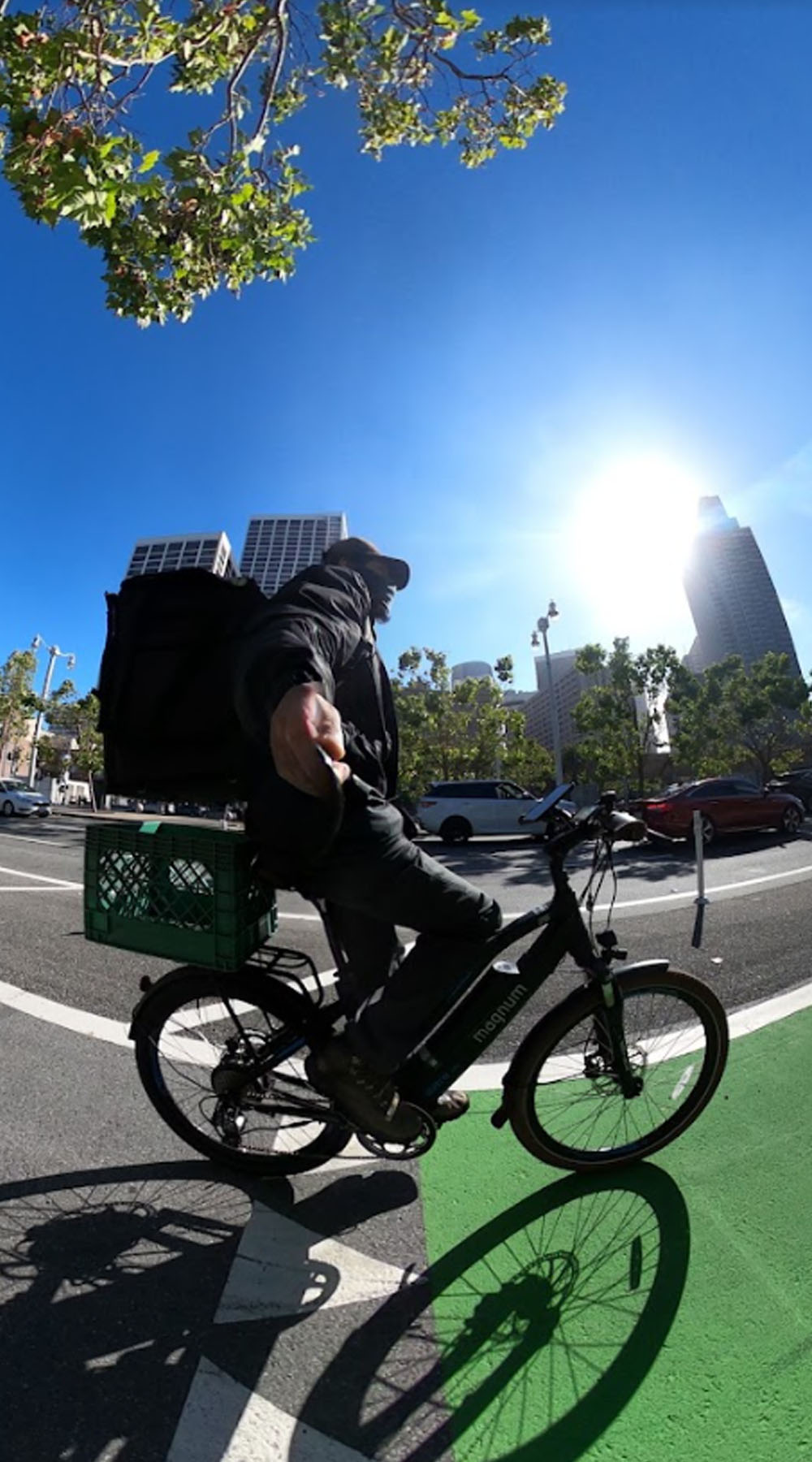 Marlon's Metro+ featuring a DIY basket for deliveries.
Even though it's a job, Marlon now has a lot of fun making deliveries on his Magnum electric bike. "I get to see the whole city faster," he says. "And I finally get to deliver in the steepest hilly areas of San Francisco. It's exciting!"
Marlon's Metro+ has also been a gamechanger for delivery volume. Riding farther and faster has allowed him to make more deliveries than he could have on his old bike.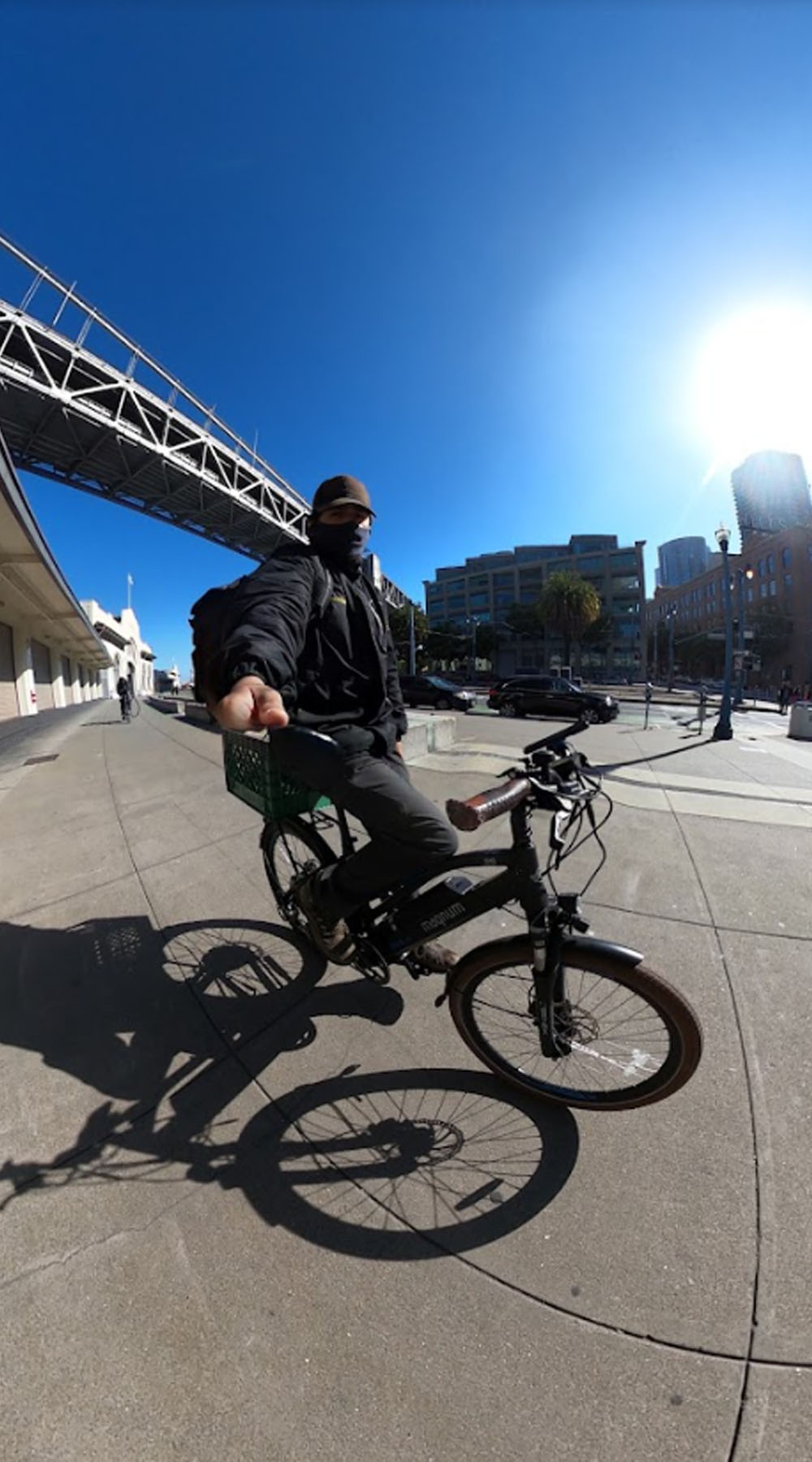 Marlon and his Magnum Metro+ making deliveries.
"I have 12,000+ miles and about 4,000+ deliveries in total on my Metro+," Marlon says. "It definitely makes my life easier to have a reliable e-bike for work!"
Today, he's known as @bikeuberdasher on TikTok, where as of July 2022 he has nearly 8,000 followers and over 85,000 likes. And Marlon's Metro+ is front and center in most of his video content.
Making life easier for delivery riders like Marlon — as well as our communities of commuters, recreational riders, and healthy lifestyle advocates — is what it's all about for us. We wish Marlon many more thousands of miles on his delivery journeys ahead.