How Brian Childs Found Mental Relief In Stressful Times
Stress is our modern-day plague. It seems everyone is trying to figure out a solution on the go – and sometimes, this is precisely where the answers are. Or at least that's what Brian Childs found for himself – that being on the go and on his e-bike was the mental relief he needed.
The first things you notice about Brian are his wide smile, high energy, and charismatic presence. It's a powerful combination that draws you in. A loving father of three, he's strongly invested in his role as a dad. His caring nature also makes him great at his job as a reading teacher. But keeping a high-energy presence in the classroom is not always easy – and don't let Brian's unwavering smile fool you into believing otherwise!
When I started riding my bike to work, I was working in a very stressful environment during an extremely stressful time.
Brian explains, and it's no wonder. The pandemic hit teachers particularly hard, as they had to enact a completely new form of education virtually overnight – and, in Brian's case, with kids who are still learning how to learn and can't fully grasp the nature of the crisis we've all been thrown into.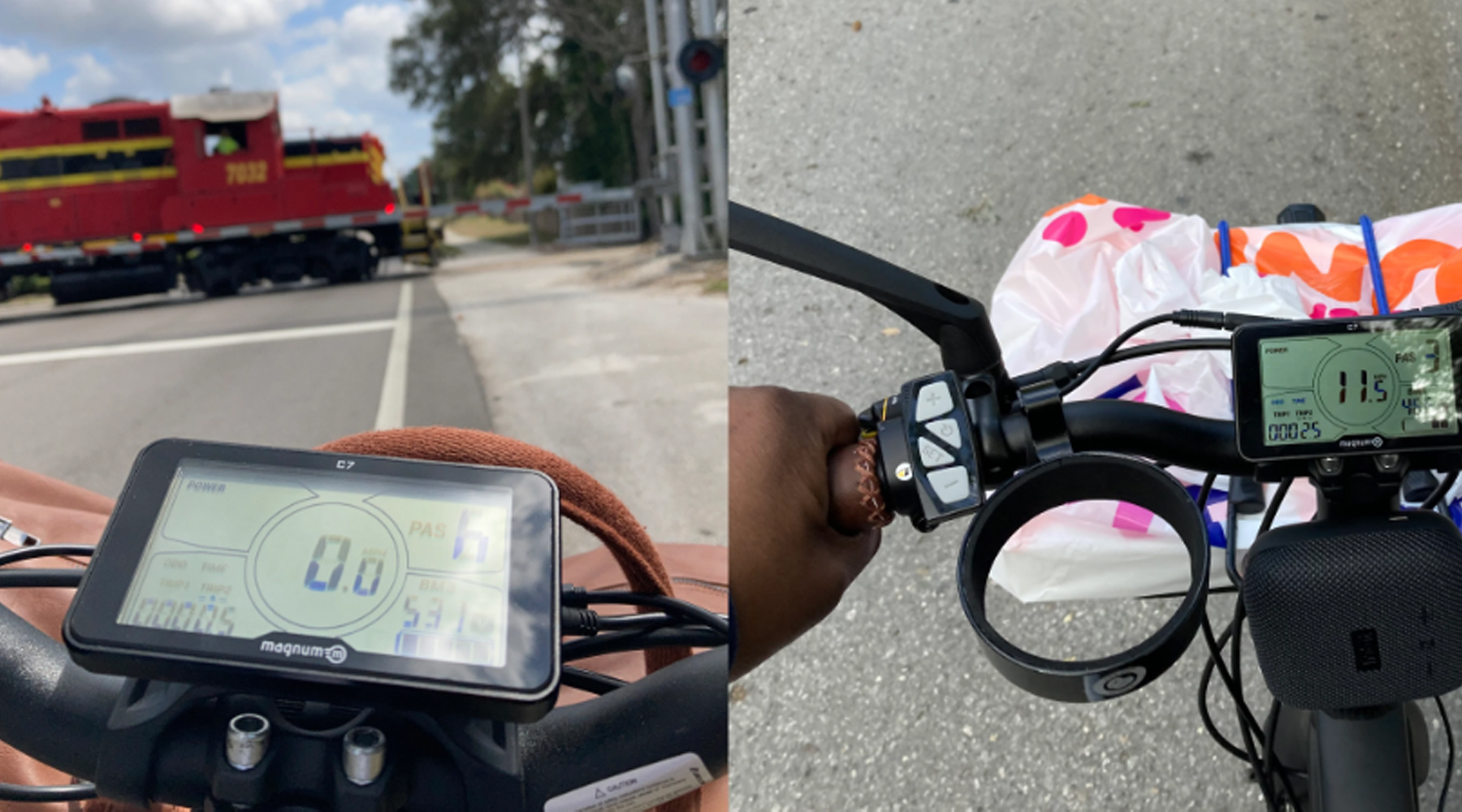 Brian found out that riding his Magnum e-bike was the outlet he needed. "Being able to enjoy nature every day back and forth from my job was a huge mental relief. I was also getting in some exercise, which has motivated me to do even more physical activity."
At first, Brian was using his bike mainly for his daily commute, but biking has grown on him. He's extended its use on weekends, too, with a regular trip that blends running errands and finding moments of leisure. "I like to ride my bike on the West Orange Trail on Saturdays from my house to the Downtown Farmers Market in Winter Garden. There is something that feels great about bringing produce home on my Payload." That's what we had in mind when we built this model – it can haul up to 350lbs without missing a beat.
For Brian, there's an added benefit to his commute by bike. By planting his two-wheeled sidekick in the classroom, he's also a great role model for his students. After all, kids are most inspired by what adults are doing. "These kids recognize real people," Brian lovingly says – and it's clear that he's thought about this, too. Seeing the bike there opens up new opportunities for authentic conversation about exercise, mental wellbeing, and so much more.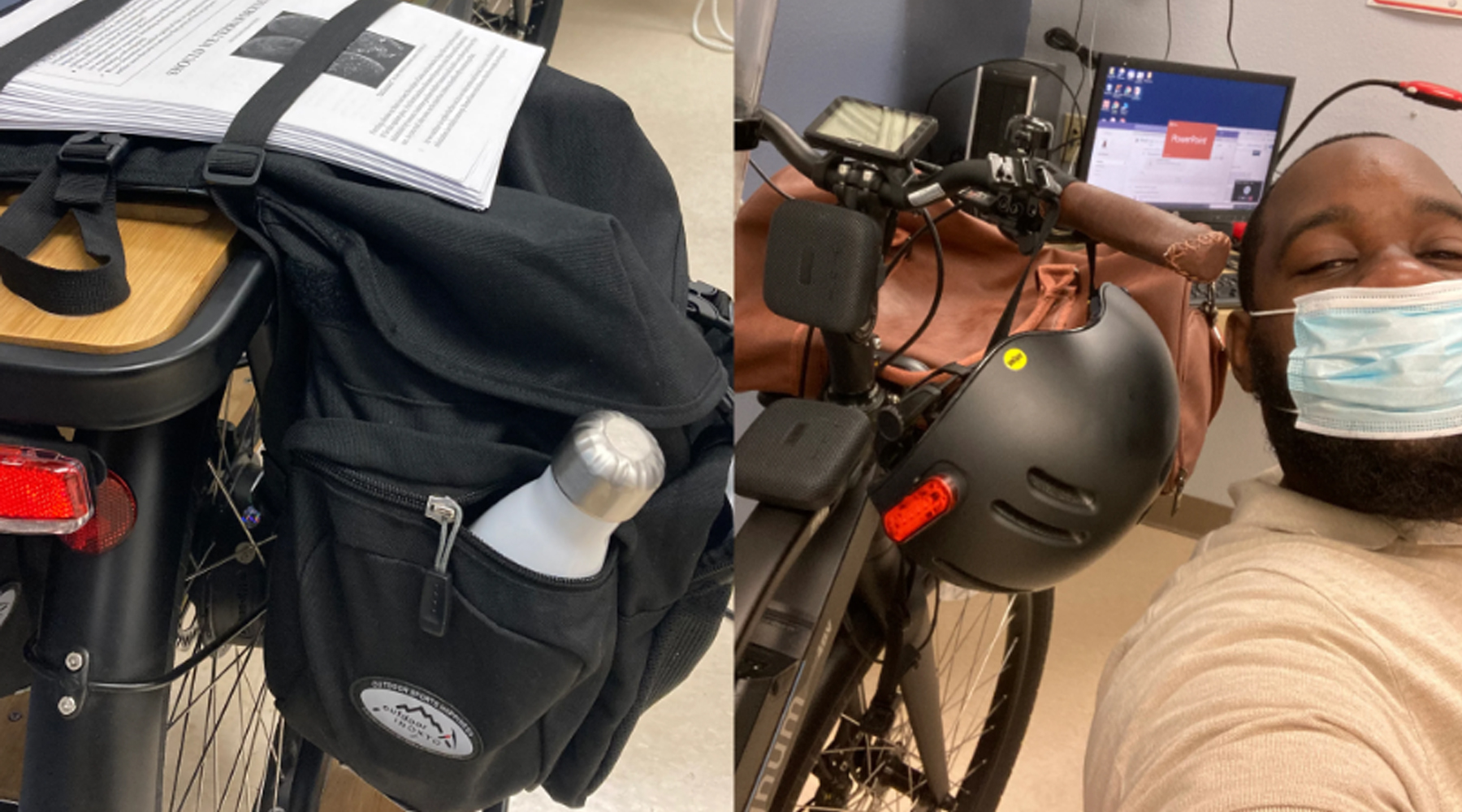 Kids are not the only ones who envy Brian's Magnum Payload. With its wooden details and smooth aluminum frame, it's sure to attract attention.
Everywhere I go people have great things to say about my bike. It's a great way to meet new people.
We often hear that people start biking as a way to get active and exercise. But riding healthy is also about finding peace, connecting with nature, and replenishing the mental energy you need. We believe Brian serves as a great example for that – both to impressionable first-graders and all of us adults.