May is National Mental Health Awareness Month
May is National Mental Health Awareness Month. It's a time to raise awareness and help reduce the stigma associated with caring for our mental health.
Magnum Bikes believes that mental health is just as important as physical health. So it's our goal to promote ways that our community can take care of both. And we hosted an event at our Scottsdale store earlier this year to do just that.
Let's recap the event and share how you can take charge of your mental health.
If you're experiencing mental health challenges right now, please skip ahead to:
Recapping Our Scottsdale Mental Health Awareness Event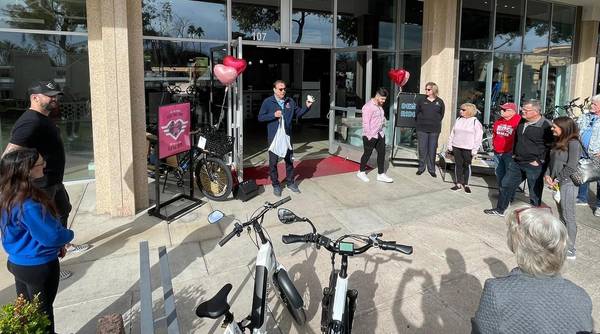 Earlier this year, our Scottsdale store hosted an event in partnership with the National Alliance on Mental Illness (NAMI) to raise awareness about mental health in our community.
We welcomed members of the Scottsdale community for a fun-filled day, including:
Free group yoga and guided meditation

Free ice cream, compliments of local favorite Handel's Ice Cream

A group ride with e-bikes provided by Magnum free of charge

A speech and meet-and-greet with Scottsdale Mayor David Ortega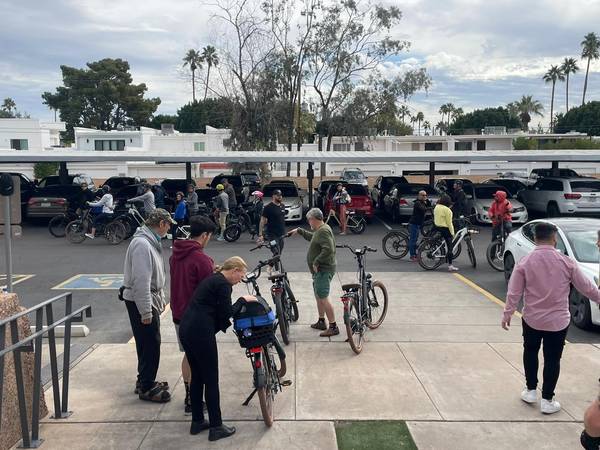 We were proud to host this special event and provide a space for our community to connect with one another and engage in honest discussions about mental health.
Take Care Of Your Mental Health
If you're not in crisis right now, you can take preventive steps to care for your mental health on your own.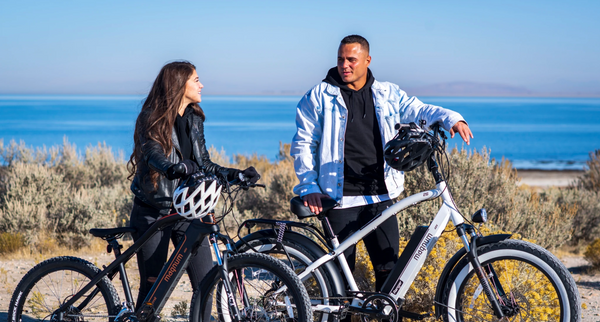 Going for a ride with a loved one is a great way to prioritize your physical and mental health. Pictured: Magnum Summit (Left) and Magnum Ranger 2.0 (Right)
Here are a few tips:
Get enough sleep

Eat a healthy diet

Exercise regularly — especially outside, if you can

Spend time with loved ones

Do things you enjoy

Learn relaxation or meditation techniques

Talk to someone you trust about how you're feeling, or access free resources to expand your support network
Get Help Now: Free Mental Health Resources
If you're concerned about your mental health, please don't suffer alone: reach out to someone.
You can chat with friends or family, and there are many free resources with trained staff to help you through tough times.
Talk to someone who can help right now:
National Alliance on Mental Illness (NAMI): Open Monday through Friday 10 am to 10 pm Eastern Time — Call 1-800-950-NAMI (6264) or Text 62640

The Mental Health Hotline: Open 24 Hours A Day All Year — Call 866-903-3787

National Suicide Prevention Lifeline: Open 24 Hours A Day All Year — Call or Text 988
If you're struggling, don't hesitate to get help — you're loved.