Slowing Down Is A Must, But Stopping Is A Choice
---
There are some certainties in life – like the fact that we tend to slow down with age. But stopping fully is a choice. One that Steve and Karen Dault were not willing to make.
Steve and Karen have shared many adventures over the years. They have always been physically active and embrace camping as the go-to way to spend their summers. They've always loved biking, but they became increasingly aware of the strain it put on their legs over the past few years. However, they were not ready to give it up, so they looked for e-bikes.
We purchased two Magnum Metro bikes last year and once again, we are back in the saddle!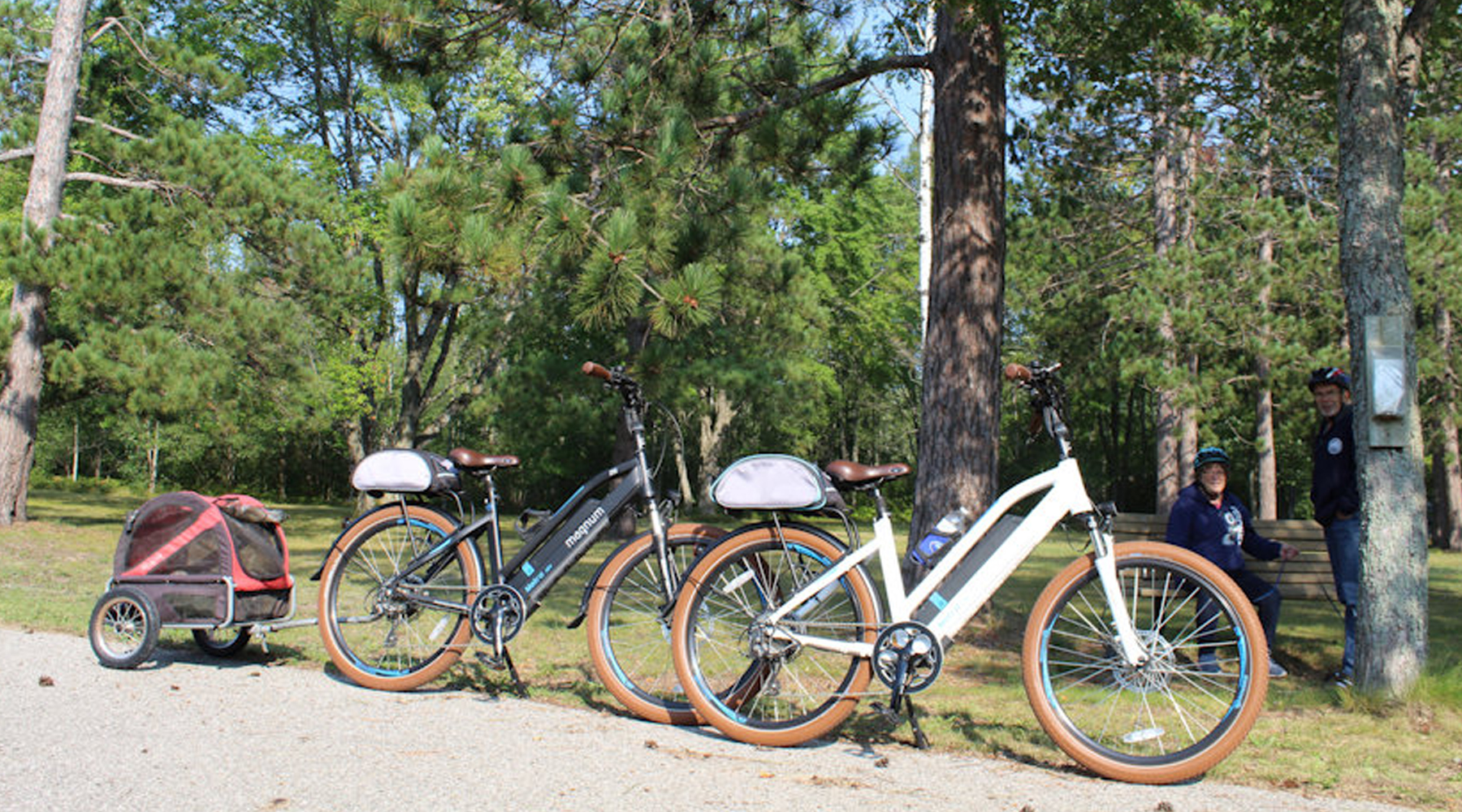 The Daults bring their bikes when camping and hit the trails around Michigan. There are few better ways to explore the sparkling shores and lush forests of the Great Lake area. And they are usually not alone while doing that, Steve explains: "With the power assist, I am also able to bring out the dog along in his dog trailer."
Riding e-bikes has helped the Daults take up more challenging trails, too. They have not lost their appetite for the sense of adventure that comes with hillier rides, like the one near Grayling: "This path was very hilly and all we had to do was push the throttle to get us over them." It's not just the ascent that's less of an issue now – the length of the bike rides has increased, too. Steve remembers a particularly scenic one they visited around Petoskey: "We camped there for a week and put on over 100 miles riding. It was so easy with the power assist."
Steve and Karen can ride farther than before – and they are also riding together with their loved ones. Staying active has helped them share rides with their whole family again. "We like our Magnum Metros so much we ended up buying both our adult daughters and their husbands Magnum Navigator X's for an early inheritance gift." The grandkids are also there to share the journey – sitting comfortably in a kids' trailer. Their dads are getting in a workout, for sure, but whenever it's all too much, they can use the power assist. This ensures everyone can join in the fun on their terms.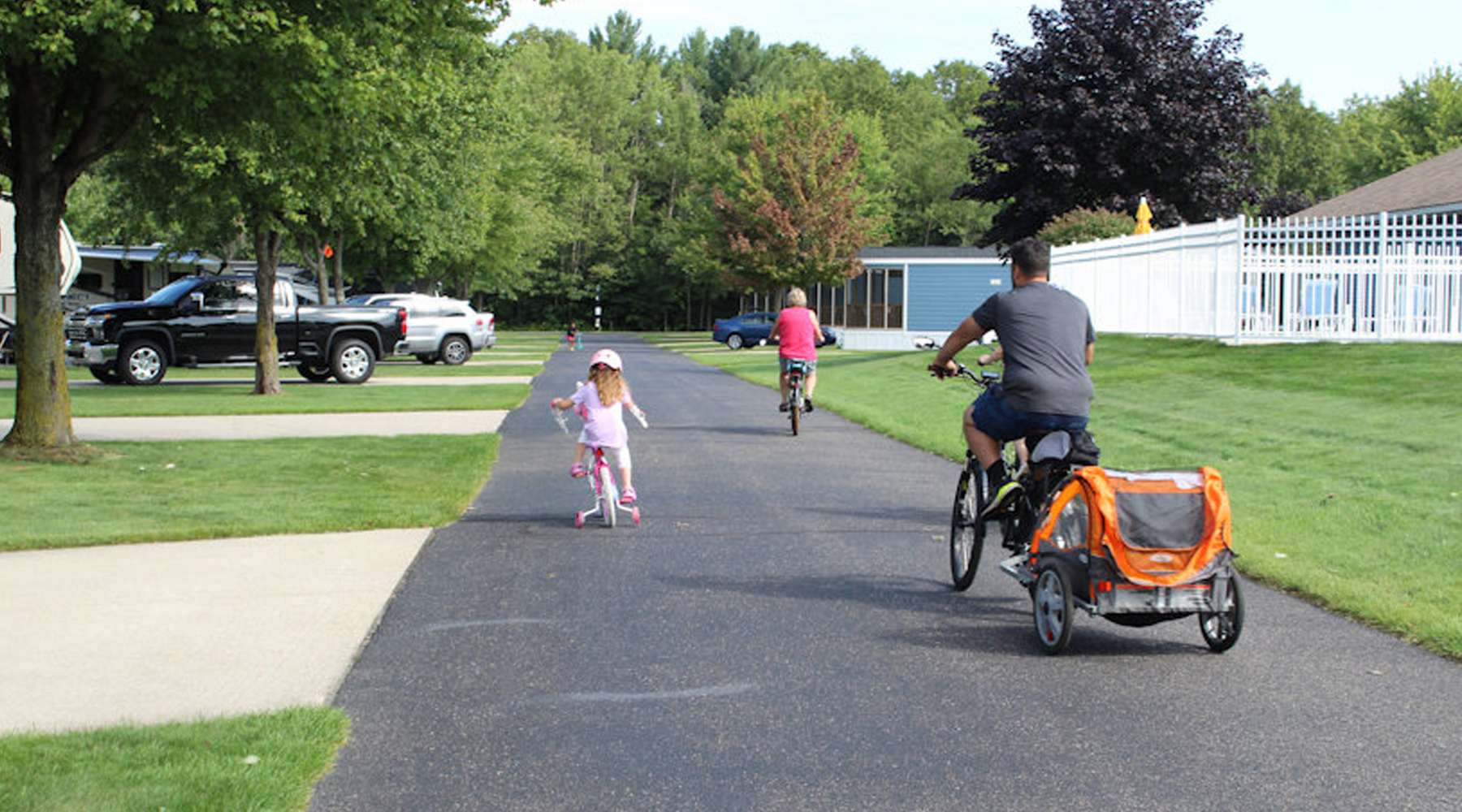 Young people are a bit arrogant when thinking about getting older. It's this great tragedy we play up in our heads – we believe all possibilities will be erased, and our worlds will get smaller. But we live in a time that allows us to explore and journey on longer and longer – with a bit of help.
"If it wasn't for the Magnum Metro bikes, we probably wouldn't have been able to ride like we did last year and looking forward to more rides in the coming years."
The adventure changes, but it doesn't stop. And witnessing how Steve and Karen are doing more and dreaming more makes our hearts full!